Southend Pier Train Design
Posted 3rd August 2020
This past weekend Southend Borough Council announced the finalised look and design of their new pier trains for Summer 2021.
Southend have considered public opinion after releasing the initial renderings (as shown below) back in January. The council asked for people's views on the proposed designs through social media and a display at the Pier entrance.
Southend Piers Rendered Options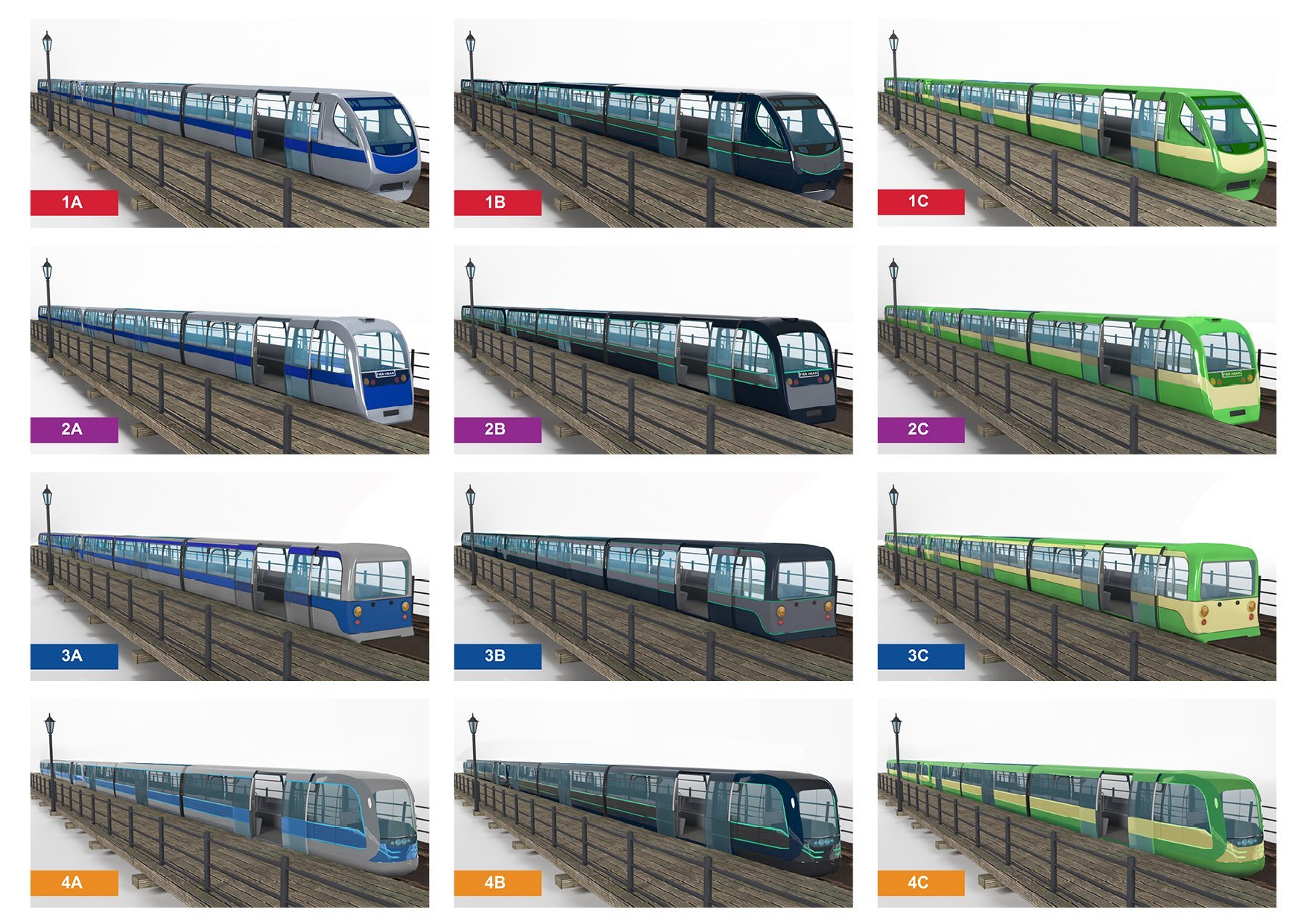 A total of 3466 comments were received through the council's Facebook (2,773) and Twitter (188) accounts, with 505 visitors to the Pier entrance expressing their views on a visual display.
The modern nose cone was indicated as a preference by 1598 (46%). The next highest was the heritage nose cone with 25%. The ultra-modern nose cone received 17% and the tendered version 12%.
In relation to livery, the green and cream livery was preferred by 1,710 responders (49%). The blue and silver livery was preferred by 1,079 people (31%) and the dark contrast by 677 (20%).
The new environmentally friendly pier trains that will be in operation from next summer will be designed in heritage green and cream with a modern nose.
Chosen Southend Pier Design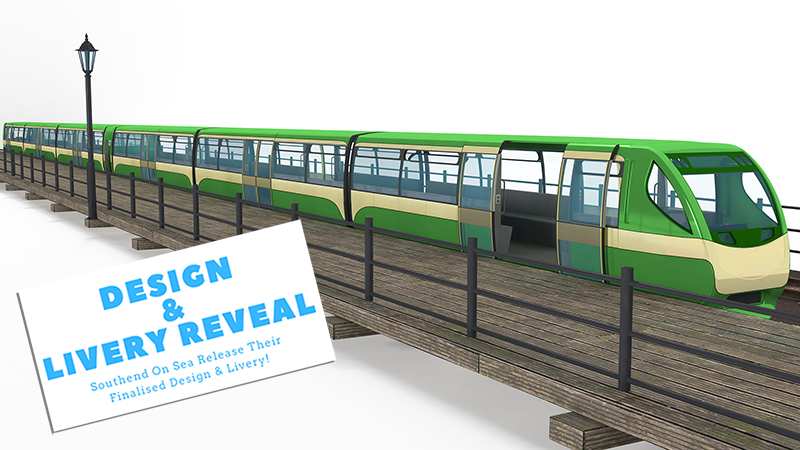 The current trains have been in service since 1986 so the replacement trains will certainly make for a better passenger experience. With a cutting-edge state of the art audio visual equipment now onboard the pier experience will be like never before.
Other key features of the new trains will include:
Increased capacity (from 180 to 244)
Increased wheelchair capacity (minimum of six spaces per train with every carriage being wheelchair accessible)
Lithium battery electric
Speakers and display monitors
On board Wi-Fi
USB charging points
GPS triggered audio announcements
On board CCTV
Hearing loop system and braille driver alert
Cllr Kevin Robinson, cabinet member for business, culture and tourism, says: "There was an incredible response to our call-out for views earlier this year, with nearly 3,500 comments made. A heritage green and cream livery and the modern nose cone proved the favourite and were therefore selected.
"I am delighted that we are now taking this forward this design into production and cannot wait to see these new trains gracing the Pier in 2021. I hope they will instill a sense of pride and joy in local people and visitors too."
"Southend-on-Sea is the longest pleasure pier in the world and one of the last to still include a railway, so it is great that the heritage and history of our beloved pier will be reflected in the new designs."